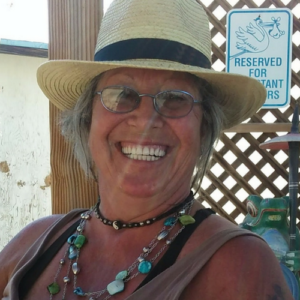 Executive Director
Robin Schlosser
Robin Schlosser came to the Morongo Basin in 1994 and has lived in the Twentynine Palms community ever since.
She and her family moved from the small community of Lompico, CA in the Santa Cruz mountains where she was a licensed general contractor and ran a business with her husband for many years. It was there that she began her first work with non-profits when she began volunteering with Valley Churches United, the Red Cross on the disaster assessment team and the Santa Cruz Aids Project performing home safety inspections in the rugged mountain communities in the aftermath of the 1989 Loma Prieta earthquake.
In 2006, Robin moved to Victorville, CA where she worked for St. John of God Healthcare Services and was program director of Samaritan's Helping Hands, a social outreach program which operated the largest food pantry in the Victor Valley; provided utility, emergency shelter, and rental assistance to low income and homeless individuals and served 26,000 people annually.
In September 2011, the opportunity came to join Reach Out Morongo Basin as Executive Director and she moved back to the Twentynine Palms community she called home. She currently lives with her son and grandson and has her elderly father nearby.
Office Coordinator - 29 Palms
Brenda Moreno
Brenda Moreno is our Volunteer Coordinator in our 29 Palms office. Born and raised in Orange County, CA. she relocated with her 3 children to Twentynine Palms in 1996. She spends all her free time with her four grandchildren and her three children who all live in Twentynine Palms.
Brenda enjoys working with Reach Out Morongo Basin because of all the wonderful people and the opportunity to help others.
Volunteer Coordinator - Yucca Valley
Kyra Minatrea
Kyra Minatrea was born and raised in Twentynine Palms she is a graduate of Twentynine Palms High School. She is continuing her studies at Copper Mountain College where she hopes to become a Registered Nurse.
She spends all of her free time with her daughter- making and soaking up all the little and big memories.
Kyra loves working for Reach Out because she finds it rewarding to be able to help our neighbors!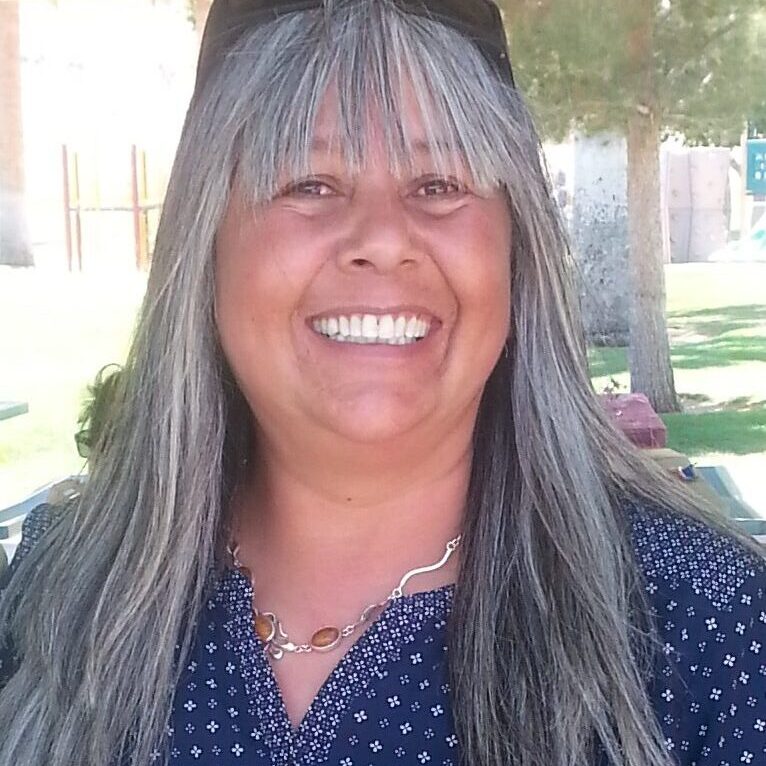 Transportation Coordinator
Diane Magnani
Diane Magnani was born and raised in Oceanside, Ca. where she met her husband of 26 years. Her husband was in the United States Marine Corps and they were stationed at MCAGCC in 1998. They fell in love with the desert and the community and decided to stay and raise their two daughters who both graduated from Twentynine Palms High School. In their free time they enjoy going deep sea fishing, barbequing, and just relaxing.
Diane is very excited and proud of her position with Reach Out Morongo Basin and she looks forward to getting to know the seniors as they have many stories and wisdom to share. Diane takes her position as transportation coordinator seriously and wants to ensure that our senior and disabled neighbors get where they need to be safely.
Transportation Coordinator
Irma Gonzalez
Born on March 1st in the beautiful city of Guadalajara, Jalisco, Mexico, Irma was a stay-at-home wife and mom of four amazing children for many, many years. She is now a Grandma of four human children and four fur babies.
As a driver for Reach Out Morongo Basin she finds great satisfaction to be working where she is able to help, to keep seniors company, and learn from them and their experiences at the same time.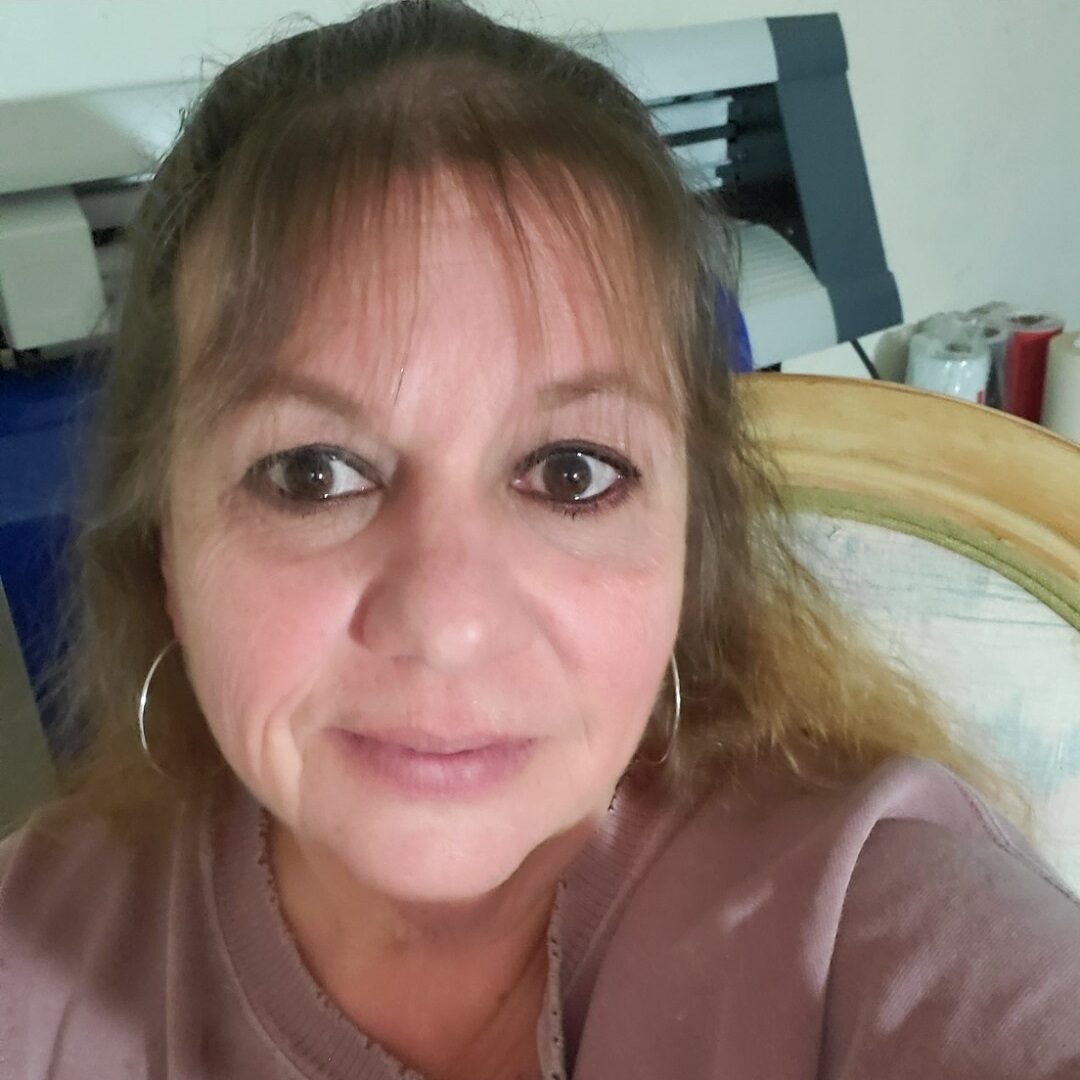 Transportation Coordinator
Teri Shackleford
Teri Shackelford was born on April 2, 1967 in Yucca Valley and was the last baby born in the old hospital on Cholla Ave.
She is a graduate of Yucca Valley High School and has lived in the Morongo Basin all her life.
She is married to John Shackelford and loves to make family memories with him, her four children and as the 'Nana' of her four grandkids.
She loves her job with Reach Out Morongo Basin and enjoys helping our seniors.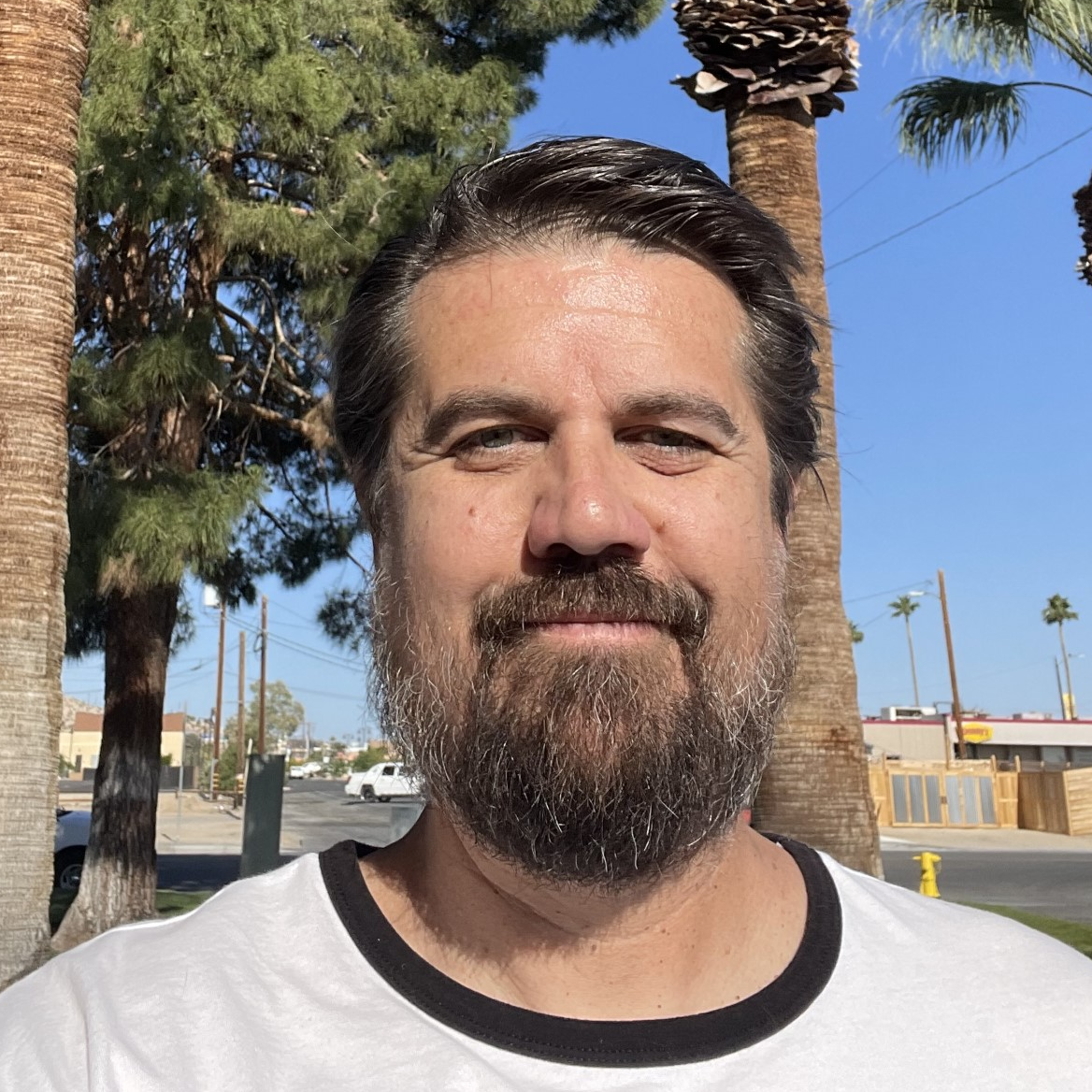 Transportation Coordinator
Douglas Crawford
Douglas was born in August 1973 and lives in Landers. He attended Yucca Valley High School. Douglas has four beautiful children, and enjoys off-roading, music, and watching his kids play sports.
He is happy and blessed to be a part of Reach Out Morongo Basin, "What a great team! Super happy to be able to give back to the community and meet so many smiling faces."
President
Kurt Schauppner
Kurt Schauppner has served as editor of The Desert Trail since December 1999. He has served on the Reach Out Board for close to two decades. He is also a member of the Twentynine Palms Kiwanis Club and is active with Theatre 29 and other local community theaters. He explains his involvement with Reach Out in simple, selfish terms, he plans to live long enough to become one of the neighbors helping neighbors organization's clients so he is working now to ensure that it is still around in, let's say, 30 years, when that happens.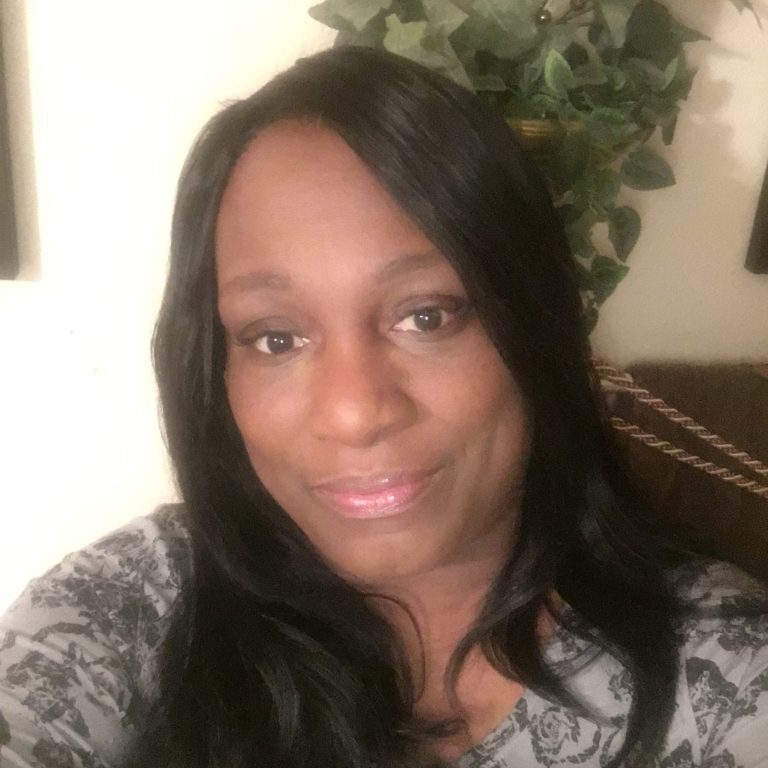 VICE PRESIDENT
Alfreda Wright
Secretary
Ursula Gilmore
Ursula Gilmore is a native Californian with roots in Los Angeles and San Bernardino counties going back over a hundred years, and she is blessed to live with all this unique and beautiful region has to offer. She relocated to Yucca Valley in 2012 with the plan that this would be her home for the rest of her life, and she wants to be an active and contributing member of the Morongo Basin communities.
As the former Executive Director for the Twentynine Palms Chamber of Commerce, Ursula has learned a great deal about Reach Out Morongo Basin and the fabulous work the organization accomplishes. Her 25 plus years of experience in management of administrative and facilities operations, accounting, and project management is going to be a great resource to help Reach Out Morongo Basin grow even more than it already has.
Treasurer
Richard Lundine
Richard Lundine is a life-long resident of California and was raised in Los Angeles County. He graduated from San Diego State University in 1986 with a B.A. in Business Administration.
Richard has been a property owner in Yucca Valley since 2003 and commuted to San Diego for 10 years.  He became a full-time resident of Yucca Valley in 2014.  He helped open and run ArtFx & Furnishings in Yucca Valley in 2011 and currently works in the store daily and manages the financial side of the business.
In San Diego, Richard spent 28 years managing a fortune 500 company.  He has 21 years of Home Owners Association board experience and has 20 years HOA Treasurer experience. Richard also has 10 years experience as Treasurer for an investment club in San Diego.
Member at Large
Julie Sarmiento
Member at Large
Marietta Terrill
Marietta Terrill has been a resident of the Morongo Basin for 16 years, moving to Yucca Valley in 2001. She is the mother of three wonderful children. After her husband, Mike, died in 2005, she sought support for her children and herself at Hospice of Morongo Basin and became the Administrative Assistant/Fundraising Coordinator for the organization shortly thereafter. She currently works as the Office Manager for Apache Senior Mobile Home Park, where she has daily interactions with the the park residents.
Marietta has been involved in several non profit organizations benefiting the Morongo Basin and looks forward to being a director for Reach Out Morongo Basin to continue assisting those in need.
MEMBER AT LARGE
Joan Pitt
My parents homesteaded in Twentynine Palms in the mid-1950's as a vacation place.
I have lived in the Morongo Basin since 1968, raised my family here, and they also live in the area.
I retired from the billing department at High Desert Medical Center after 20 years in 2015.
I enjoy bowling, macramé, crocheting, cooking, and off-roading in my Jeep.
MEMBER AT LARGE
Tony Schmid
Tony has been a Morongo Basin native since his birth in 1990. He has deep roots in the community, from working at Copper Mountain College, to working as an aid in the fields of Domestic Violence and Anger Management with adults, as well as Life Skills and Anger Management with Teens though the Morongo Unified School District, all simultaneously for almost a decade.
He is currently the Area Administrator Specialist for the Non-Profit Organization, Lutheran Social Services of Southern California, in their SBC Rural Division, working between 5 office locations in the San Bernardino County.
His motto "Born to Serve" sprouted from childhood by helping his church starting when he was 10 years old, which grew to him being in many roles/ministries to help support his church in any way he could. He credits his helping and supportive spirit to the amazing women that have helped him throughout his life.
His off time is mainly spent helping and visiting his grandma and great uncle weekly with their "Game Night" and "Movie Night", as well as spending time with his mother, twin brother, sister, and close friends.
MEMBER AT LARGE
Beth Williams
Coming Soon