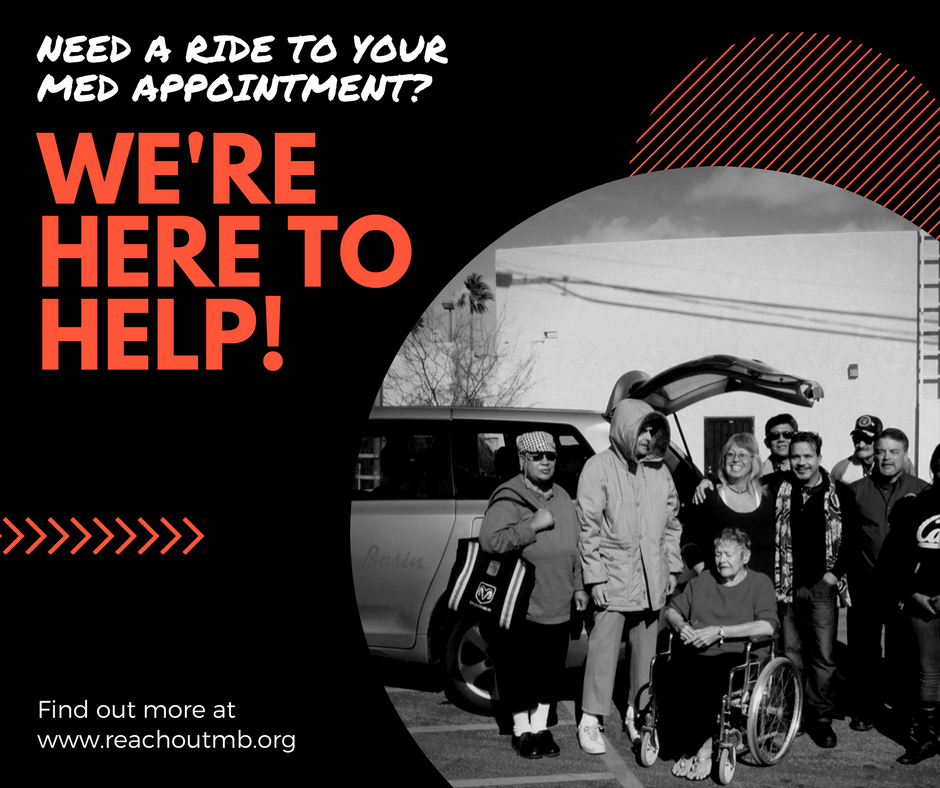 Need a ride to your doctor's appointment? Reach Out is here to help!
Reach Out Morongo Basin provides transportation to medical, dental, hospital, and therapy appointments. Local rides must be scheduled 1 week in advance and rides "down the hill" must be scheduled 2 weeks in advance. First-time riders should allow enough time for an assessment to be done prior to transportation.
These rides are not meant to be emergency transportation nor the primary means of transportation. They are to supplement neighbor's normal means of transportation. There are no fees associated with the rides; however, donations are gratefully accepted and offset costs of gasoline, insurance, maintenance, and driver expenses.
Mondays - Local in the Morongo Basin
Tuesdays - Local in the Morongo Basin
Wednesdays - San Bernardino, Arrowhead Regional, Loma Linda
Thursdays

- Lower Desert: Palm Springs, Palm Desert, Indio

Fridays - Local in the Morongo Basin
As gas prices continue to rise, our transportation program is receiving many more calls for help. As always, there is no cost to those in need; however, there are specific costs associated with the transportation program, insurance, gas, etc. Donations are always welcome. If you would like to assist with our transportation program, contact our Transportation Coordinator at (760) 361-1410 or see our Angel Club page.